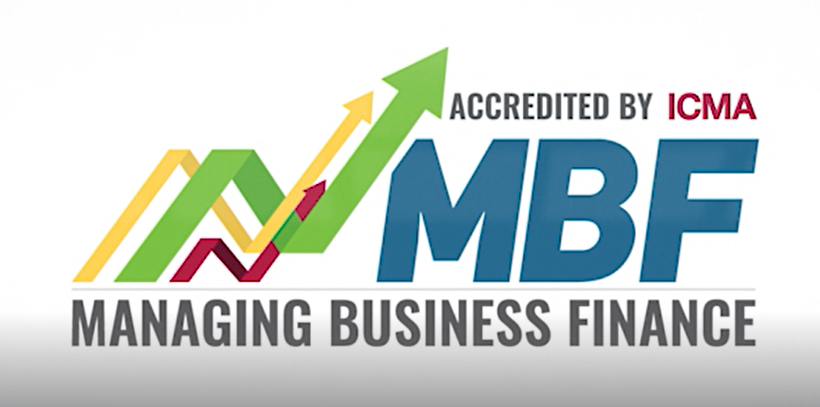 INVESTMENT: $999.00
Duration: 4 weeks
About MBF
Managing Business Finance (MBF) program is specifically designed for first-generation entrepreneurs & second-generation family-owned business owners who are aiming to grow and expand their company. This is also for those who have an interest in Business Development roles. The content has been prepared after researching hundreds of failed businesses and studying the fatal mistakes made by so-called non-finance people. This program will equip the participants with the ability to analyze financial reports irrespective of the size of the data, as they will learn to extract relevant information by processing any financial data with simple proven steps. You will be exposed to BeHife Analytics Tool which is our very own in-house analytics tool.
What do you get?
MBF is accredited by the ICMA (Institute of Certified Management Accountants), Australia. This program will be delivered using industry case studies, practical examples, real-life experiences, and above all, it is intentionally designed to make the subject finance, fun to learn. The participants will gain vital skills in forecasting, budgeting, costing, assessing opportunity cost, interpreting financial statements, and most importantly being proactive rather than busy fire fighting.
The main program objective is to equip participants to make informed-profitable decisions that affect the bottom line positively by understanding numbers that in turn will help their organization to make more money than it spends.
At the end of the program, participants will be able to:
Analyze the three key financial statements – Profit & Loss, Balance Sheet, and Cash Flow Statement
Understand and use financial terms with confidence
Implement cash management practices
Independently do financial planning, forecasting, and budgeting
Plan, develop, implement and control budgets
Measure risk and recognize financial warning signs
Perform financial ratios analyses to evaluate the health of the organization
Gain a vital understanding of the financial impact of their decisions on the organization
Minimize risk and maximize results by doing less
As soon as you enroll in this course, please get in touch with us via e-mail to get access to BeHife Analytics Tool.
"Business is not just about turnover, it is more about what is leftover" – Anonymous
Finance Academy's program is a MUST for anyone who would like to become a smarter finance person. These programs have been researched for over eight years and were previously delivered face-face to business owners and non-financial managers in Australia, India, China and Indonesia. 
Chinmay: Financial Educator – Business Storyteller – International Speaker – Author – Lecturer
With over 8 years of experience, he has designed and developed MBA finance programs that he delivers at top business schools in Australia. He has consulted over 200 companies mainly from the manufacturing and service sector with $5M – $250M turnover. His training programs are accredited by the Institute of Certified Management Accountants (ICMA), Australia. Since 2018, he has been the National Treasurer of Professional Speakers Australia.

CHINMAY ANANDA – B.E, MBA, CMA